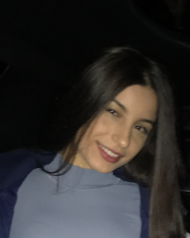 Monica Quintal – Recipient of the CAWIC General Bursary
Monica Quintal, a third-year building renovation technology student at George Brown College, is passionate about learning construction trades and working with her hands. She is on the dean's honour list and is only one of two women in her program. She plans to bridge into the Construction Management program after graduating, to further her leadership skills. She spent a full summer working on a contractor's job site and enjoyed almost every moment. Monica appreciates the opportunity she has been given and the support she has received, and hopes to pass these great things onto other women interested in construction.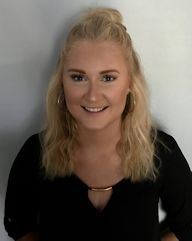 Kaylee Cleghorn – Recipient of the CAWIC General Bursary
Kaylee Cleghorn is a resident of Guelph, Ontario. She graduated from Guelph Collegiate and Vocational Institute in 2016 as an Ontario Scholar, and is now entering the second year of the Carpentry and Renovation Technician program at Conestoga College in Waterloo, Ontario. She is very passionate about carpentry and looks forward to making great strides in this field and to having an amazing career.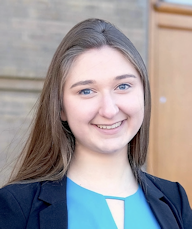 Stephanie Marton – Recipient of the CAWIC Female Leadership Bursary
Stephanie's passion for engineering and construction management arose from her love for Toronto's skyline. It opened her eyes to the key role that infrastructure plays in shaping communities at home and internationally. Stephanie aims to manage the construction of urban masterpieces where people will live, work and play. Her passion for construction and interest in science and technology led her to the University of Toronto's civil engineering degree program, where she is now in her third year. After a summer spent analyzing construction safety with the Tall Buildings Research Group and speaking at the "Women in Engineering" conference, Stephanie desires to be an influential member and an advocate for innovation, women, and safety in the construction industry.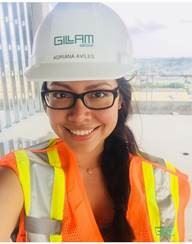 Adriana Aviles – Recipient of the General Contractors Section Toronto Bursary
Adriana Aviles, after graduating from George Brown College's Architectural Technology program, is now a fourth-year honour student in the Construction Management Bachelor program. Her exposure to the almost constant renovation of her parent's house in Ecuador sparked her curiosity about construction and she plans to apply the skills gained at GBC and in the industry to provide a strong infrastructure for her communities in Canada and Ecuador.
Adriana won two first-place awards in the Construction Institute of Canada's 2018 simulated student bid competition, and she is a volunteer with the Dean's Ambassador Program at GBC. Her internship with the Gillam Group allows her to work with the estimating and project management team, and strengthen her personal and professional skills.