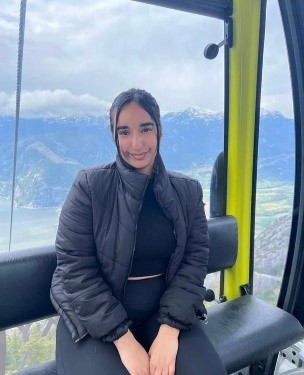 Sana Ahmed, Bachelor of Architectural Science, Toronto Metropolitan University
Sana is currently in her third year of the TMU's Bachelor of Architectural Science Program.
As a child, Sana dreamt of becoming an architect as she was always fascinated by the everchanging facadism in Toronto and read many books about the different structures renowned across the world. Her ultimate goal is to complete her Masters degree, work within the AEC industry for a few years, and then join the educational field and teach.
Within her university community Sana is involved in a few groups and programs. She's a peer mentor for students that are in their first year of studies and takes part in design competitions on a global scale. During the summer of 2022, Sana was a design intern for a local non-profit organization and tutored high school students. Like many women in construction, she is interested in becoming a part of the CAWIC community and hopes to sign up for future CAWIC E-Learning courses.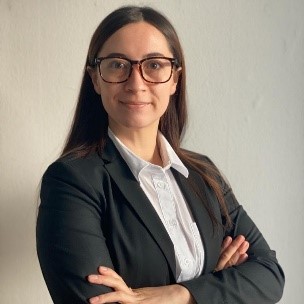 Merve Erenler, Civil Engineering Advanced Diploma, George Brown College
Merve is in her senior final year of GBC's Civil Engineering Program. She currently holds a bachelor's degree in Geological Engineering.
Studying, working, and volunteering in the construction industry for the past 8 years, in multiple schools, countries, and companies, demonstrates Merve's burning passion for continuous learning in the construction industry. Upon receiving her Advanced Honour's Diploma, Merve's education journey won't stop there as she is going to pursue a bachelor's degree in Civil Engineering. She's persevered and studied very hard to maintain a very high GPA while working part-time and caring for her little brother.
Merve is thrilled to be a volunteer with Advancement for the Association of Cost Engineering (AACE) and was recently recruited as a Student Board Committee Member. Through this association, she's worked on various projects such as creating a video to celebrate International Women's Day 2022 and partaking in the Women in Project Controls Empowerment Initiative.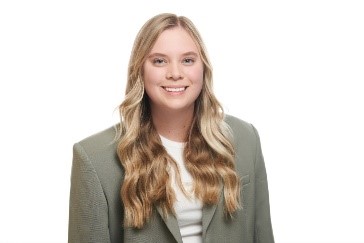 Kiara Kerwin, Bachelor of Technology, Construction Management, Red River College Polytechnic
Kiara is in her 3rd year of her B. Tech in Construction Management.
Kiara takes an active role in expanding her perspectives and is not afraid of challenges that might take her out of her comfort zone. She is a second-generation construction professional and conducts herself with high professionalism and character in her day-to-day interactions. While a student project coordinator for Bird Construction during the summer of 2022, she was working on a very complex project that required high degree of collaboration and coordination daily between all project stakeholders.
Kiara hopes to use her skills she's obtained to broaden her knowledge in the construction industry and aspires to work her way to a Project Manager role. She's also interested in getting involved in the construction community and inspire younger female generations to show them there is a lot of opportunities for women in a growing industry.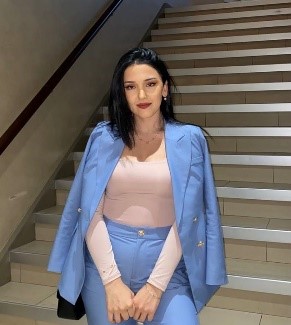 Maftuna Kobiljnova, Construction Engineering Diploma, George Brown College
Maftuna is currently in her second year of studies for her Construction Engineering Diploma at GBC.
Maftuna immigrated to Canada at the age of 13 and has suffered several setbacks in her personal life however her courage and drive to succeed has never diminished. She is truly passionate about construction, the various materials used and building techniques. In the summer of 2022, she worked at Turner Construction Company as a Project Coordinator, bringing her closer to achieving her goal of becoming a Project Manager. Through her education and career in construction, Maftuna is looking forward to creating a better life for her and her daughter.
Community involvement is very important to Maftuna. She currently volunteers 3 hours a week for Second Harvest, and regularly organizes traditional holiday events for new immigrants to welcome them into the community. Prior to these efforts, she volunteered at a women's shelter and Green Light Canada Immigration as a case manager.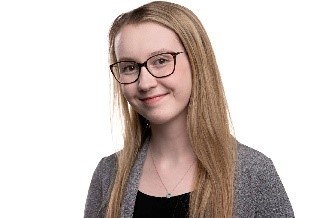 Amelia LeBlanc, Civil Engineering, Dalhousie University
Amelia is in her fifth year of studies for her Civil Engineering degree at Dalhousie.
The construction industry sparked Amelia's interest at the beginning of her degree because she felt there were so many options and opportunities within the field. Throughout her degree Amelia has taken part in Dalhousie's Co-op Program where she gained hands on experience at Dexter Construction as a control room operator. Over the summer of 2022, Amelia worked as a Project Coordinator at EllisDon.
Once she graduates, Amelia aspires to step into a project management role and start her career in the construction industry. She hopes to get involved with CAWIC to encourage other young females that are interested in construction to pursue their goals within the field.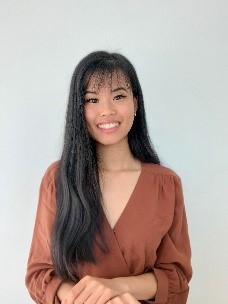 Cathy Le, Bachelor of Applied Science, University of British Columbia
Cathy is in her final year of her Applied Science degree at UBC.
Throughout her co-op semesters, Cathy had the opportunity to work on a vast variety of construction projects. While working on heavy civil and infrastructure projects, she was made aware of the challenges women experience in the construction industry. Upon completion of her studies, Cathy hopes to become a Project Manager where her input will be impactful.
Cathy's exposure to construction projects has immensely influenced her behaviour towards supporting women in construction. Her support journey started when she mentored two young women entering the engineering field. By utilizing her voice, Cathy aims to make the construction industry a more supportive and inclusive environment. She aspires to take part in CAWIC's Mentorship and Chapters Committees to share her advice and guidance on the east coast of Canada.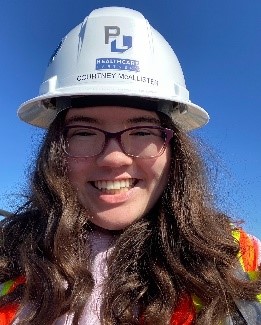 Courtney McAllister, Bachelor of Civil Engineering, Dalhousie University
Courtney is in her 3rd year of her Civil Engineering degree at Dalhousie University. Prior to transferring schools to obtain her degree, she completed her Diploma of Engineering at Cape Breton University.
Courtney has her eyes set on starting her career as a Project Coordinator on large industrial projects. She would love to work on projects which benefit their communities such healthcare facilities, schools and water treatment facilities. She worked at Pomerleau during her 4-month internship under the role of Project Coordinator Intern where she developed her skills, excelled in her responsibilities and built fantastic working relationships with the skilled trades personnel and various levels of management.
Courtney is a dedicated student who is passionate about community engagement and envisions her future as an influential woman in construction. In recognition of her dedication to the community, she has received several awards such as the Cape Breton Professional Engineering Memorial Award, the McVeigh Engineering Award, the Howard & Genevieve (Martin) Libbey Award. When she graduates, she will seek positions in the construction industry to continue her goals of community service. Courtney strives to be a role model for young girls who would like a career in construction, she's passionate about inclusivity and contributing to the construction industry.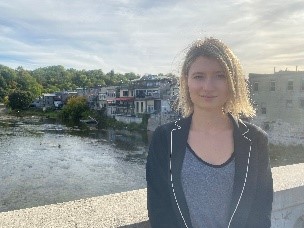 Natasha Quacquarelli, Bachelor of Interior Design, Conestoga College
Natasha is in her 4th year of her Interior Design degree at Conestoga College.
After working in a couple of placements as a Project Co-ordinator at STM Construction and a co-op at MMMC Architects while in school, Natasha quickly realized she loved the world of construction. Wanting to specialize in construction project management, Natasha hopes to work towards a post graduate certificate in Project Management and gain employment with a COR-certified general contractor.
Natasha aspires to dedicate her career to designing and building more affordable housing solutions for immigrants, low-income and First Nation families. A long-term goal of hers is to open her own general contractor design/build company to design affordable housing solutions in-house and safely build them. Natasha looks forward to participating in future CAWIC events and programs to further enhance her knowledge in construction.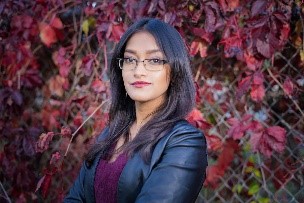 Luipa Tamanna, Interior Design Technology, George Brown College
Luipa is in her last year of George Brown College's Interior Design and Technology program.
Even though there have been several obstacles in her personal life, Luipa has not let these setbacks get in the way of achieving her goals. She's had the opportunity to work with Ikea, ArtScape, TIFF and Sherwin-Wiliams where she held a strong leadership role. During her time as a Junior Designer at CMID Inc. and a Design Assistant at Floro Design Inc., Luipa was able to learn many technical aspects of the job and further enhancing her skills. She also challenged her team and herself to provide the best experience to their clients which shows her degree of professionalism.
In her spare time, Luipa is an active volunteer in her community. She volunteers for Pathways to Education on the Alumni Advisory Committee and has been advocating her career choice and options to students from diverse backgrounds. She has also been asked to sit on the Affinity Group Diversity and Inclusion Committee after advocating for inclusion for people of colour and culturally diverse backgrounds. Luipa looks forward to participating in CAWIC's Mentorship Program as she believes women leading the next generation will empower the construction industry to be a healthy and inclusive environment for women of all backgrounds.
Brittany Allen-Smith, Construction Engineering Technology, Niagara College
Brittany is in her third and final year of the CET program at Niagara College. Her short-term objective is to graduate in the top percentile, not only as the sole female in her class, but also as a mature student making a career change.
After gaining experience in her field, Brittany would like to become a Project Manager, get her CET designation, and eventually become a Construction Manager. She plans to become heavily involved with real estate development.
Community involvement is something Brittany is passionate about.  While living in Nova Scotia, she volunteered with Habitat for Humanity up until she moved to Ontario. She's an advocate for women in trades both in Canada and in The Bahamas where she's originally from and hopes to inspire more women to enter the field. Brittany is interested in joining CAWIC's Mentorship program as a Mentee, but also has her eyes set on being a Mentor one day. 
2022 Cooper Equipment Rentals Bursary for Women in Construction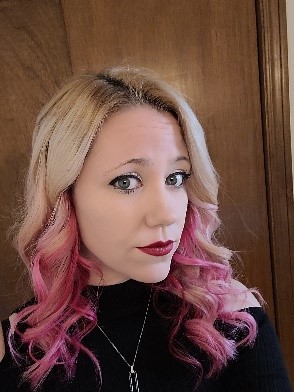 Julie Beaton, Millwright Pre-Apprenticeship Program, Fanshawe College
Becoming a Maintenance Technician in industrial maintenance was not Julie's first career choice. She was always pushed by family and teachers towards a more "feminine career". After becoming a single mother of pre-mature twins, she decided to pursue a career in healthcare. While Julie excelled in healthcare, first as a dental assistant then a nurse, working through the pandemic showed her that life is too short to not follow your passions in life. Upon deciding to pursue a career in construction, Julie was thrilled to learn that there are more incentives and encouragement for women to join the trades now, as that was not the case when she was younger.
Through her background of professions, she's learned how to thrive and adapt to any environment. She's learned how to be a leader, demonstrate compassion, and educate others. Julie truly feels this is the career she was meant to pursue all along, she's glad she made the change and feels she will be a great asset to the field in the future.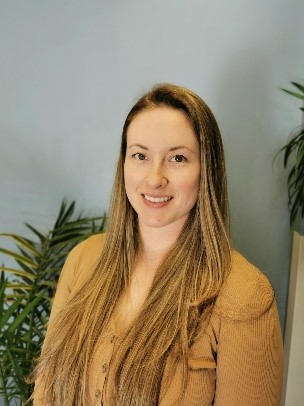 Angelika Delormier-Maj, Carpentry, Chateaugay Valley Career Education Centre
Angelika has a natural tendency to work with her hands. While growing up, she worked with her father who has been a tradesman all his life on several projects that ranged from small home renovations to basement insulation.The more experience she gained, the more her passion for construction grew.
While going to school and caring for her daughter, Angelika still makes time to give back to her community. She sits on the Board of Directors for Kahnawake Library which holds a special place in her heart as it was a vital part of her childhood. The most recent community project she was involved with is a large-scale job inventory of the community of Kahnawake. This project will assist with the development of the workforce and economic sovereignty of her community.
Angelika's longer-term goal is to open her own business and help her community through the work she does. She would like to find an avenue to share her enthusiasm for construction and speak to other women to encourage them to get into this line of work.
.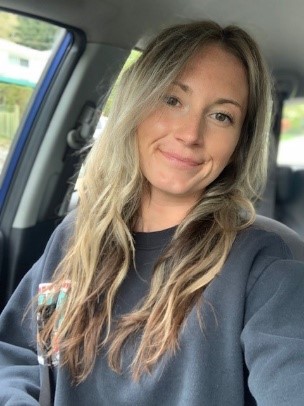 Megan Dunn, Electrical Foundation Program, BCIT
Megan is in her second year of school for her Electrical Apprenticeship. She fell in love with the idea of working in trades back in 2015 when she completed the Trades Discovery Program for Women at BCIT. A few years later, after exploring other career options, she decided to go back to BCIT and complete the Electrical Foundation Program. She was specifically drawn to the technical and mathematical aspect of electrical work.
Megan is very passionate about her program and has recommended it to other women since she started. She likes the variety that comes with a career in trades as these skills are also useful in life given you are constantly troubleshooting and problem solving. Megan hopes to become a Project Manager or start her own business in the future all the while encouraging women to investigate trades as a fulfilling career.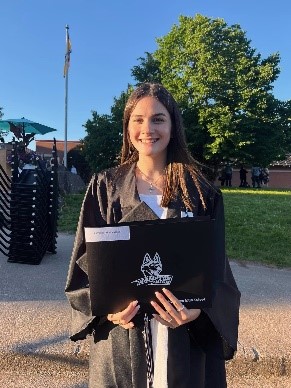 Kate Malone, Welding, New Brunswick Community College
Kate is currently enrolled in NBCC's Welding Program after graduating high school with High Honours. She is looking forward to pursuing her career in welding and hopes to become a welding instructor.
She always assumed a career in welding isn't something she could pursue largely because she is female. The support of her instructor and classmates in her Metal Fabrication Skilled Trade class gave her the extra confidence to pursue a career in a field she loves. She is the second female to become CWB Certified since the program at her school was launched and is so proud of this accomplishment.
Kate is a quiet leader but leads by example, is determined in all facets of her life, and her peers have no doubt she will excel in the field of welding.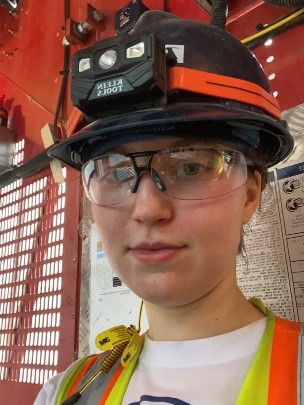 Lily-Snowe Potash, Electrical Pre-Employment Program, IEBW Local 2085
Lilly has recently completed a pre-employment program at IBEW Code of Excellence Training Centre. She maintained an excellent academic record and demonstrated outstanding ability in equipment installation, troubleshooting and isolating faults.
The major factors that influenced her interest in electrical trade were a love of hands-on work using a variety of hand and power tools, a passion for practical problem solving, and a keen interest in the inner workings of the electrical trade. As a woman entering male-dominated workplaces, Lilly strives to highlight the importance of women's role in the electrical trades industry and demonstrate how increasing the participation of women can add value to electrical trades.
Keri Crouse, Electrical and Industrial Pre-Employment Program, Building Trades Advancement College of Nova Scotia
Keri is currently enrolled in BTAC's Electrical and Industrial Pre-Employment Program.
After 16 years in an office environment, Keri felt it was time for a change. During her work with NS Apprenticeship Agency where she supported their online apprenticeship students, her existing interest in trades began ramping up, and even more so once her partner became a plumber. After a lot of research and conversations with mentors,
Keri decided that pressuring a red seal in electrical was the best fit for her. Once she obtains her Red Seal, she plans to gain employment as an electrician and hopes to work on a team planning large scale construction projects.
Keri looks forward the time she can transfer her knowledge to others by training and supporting new apprentices in the field. She's hopes to participate in the CAWIC Mentorship Program first as a Mentee and also as a Mentor in the future.