2023 CAWIC Bursary Recipients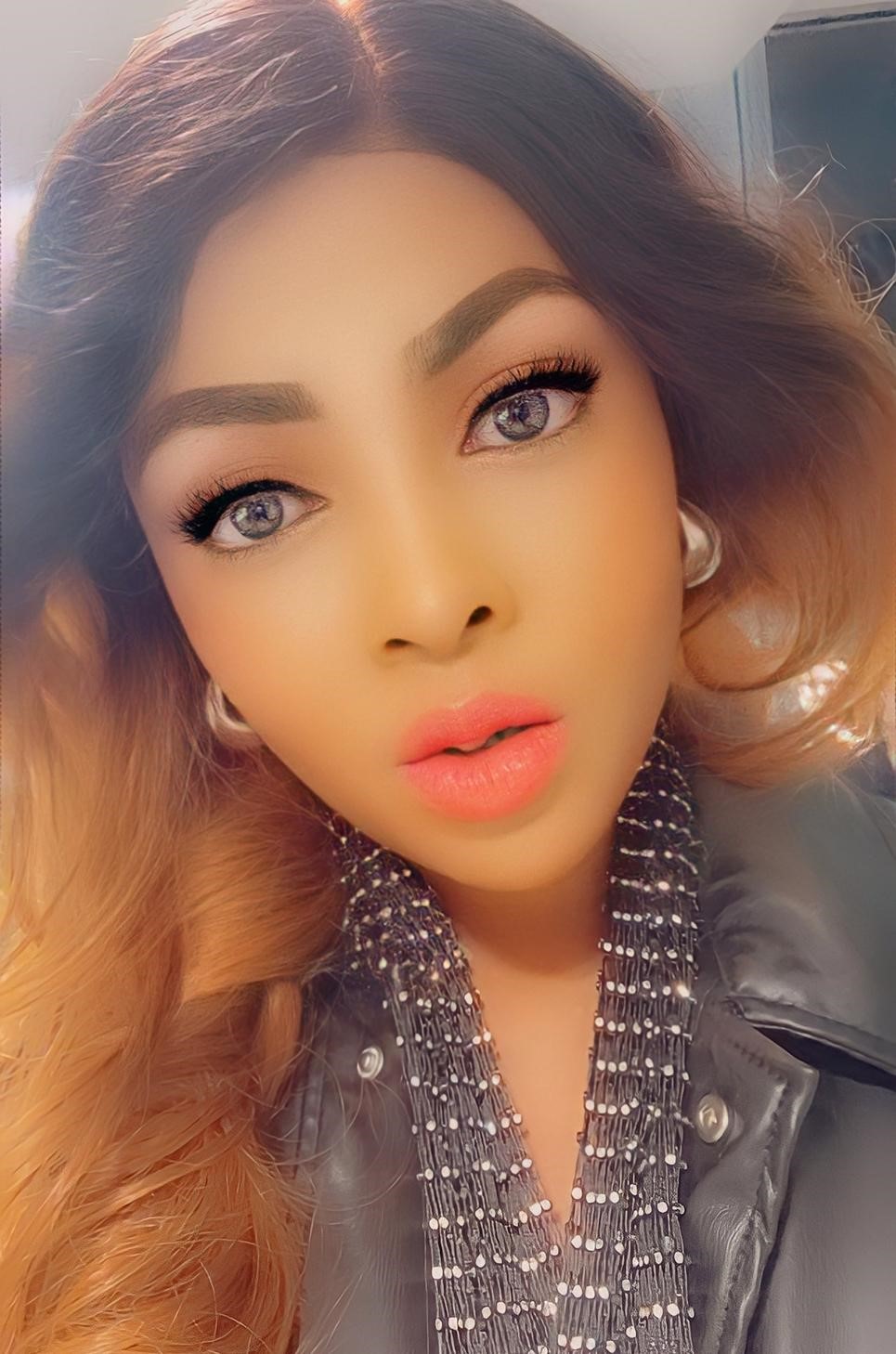 Abiodun Adeleye, Construction Engineering Technician Program, George Brown College
Stephenson's Rental Services Bursary for Women in Construction
Abiodun is entering her 2nd year of her CET diploma.
Her ultimate goal is becoming a project manager upon completion of her studies. She feels this path will give her the opportunity to use her leadership skills, be an excellent organizer and contribute to a construction company. During her first semester at George Brown, Abiodun maintained a GPA of 3.77 and excelled in all her classes while being a single mother. She received an award from The Concert Properties & Partners Entrance for demonstrating strong leadership qualities, dedication and enthusiasm for the construction industry as well as the Student Association Award for demonstrating passion in the field of study and being actively involved in the community.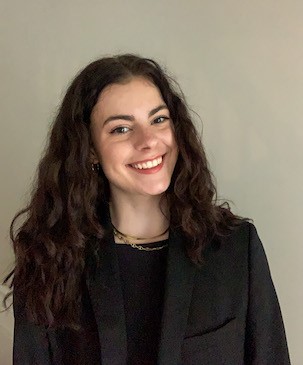 Kayla Boettcher, Architectural Technology, Algonquin College Centre for Construction
Choice Properties Bursary for Women in Construction
Kayla is in the third and final year of her program.
In spring 2023, Kayla graduated from Algonquin College's Architectural Technician program with honours. She is currently working as a drafting technician with Wilson Architectural Design, before returning to college to complete their Architectural Technology Program. Kayla prides herself on building connections within the industry, regularly attending networking events and building connections with her peers. Throughout her career, she hopes to continue learning about science and architecture and to have a hand in building a more sustainable future. Following her graduation, Kayla hopes to work in the industry while continuing education, achieving her Passive House and LEED certifications. She believes that if she remains committed to her values of personal growth, building meaningful connections and sustainability, she can achieve anything she sets her mind to. Kayla sees being a woman in construction an exciting challenge and hopes to prove that women can make great leaders.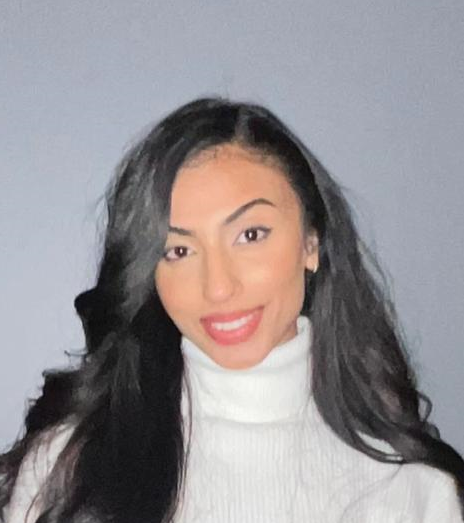 Harkirat Dhaliwal, Construction Management, George Brown College
Harkirat is currently in the final year of her post-secondary studies.
Having been passionate about the construction industry from an early age, Harkirat embarked on her academic journey at George Brown in 2020 after transferring from the Kinesiology program at York University. She is currently completing her co-op with Block Developments Ltd. as a Project Coordinator where she is gaining valuable experience in project management. As she enters the final year of her program, her career objective is to secure a full-time position within Block Developments or another reputable construction company, where she can leverage her education and hands-on experience. Harkirat is committed to contributing to promoting diversity, equity, and inclusion. As a woman in a field that has historically been male dominated, she aims to be an advocate for increasing representation and opportunities for women and underrepresented groups. She wants to encourage and inspire others to pursue rewarding careers in construction as well.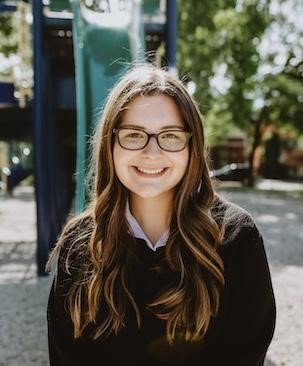 Sophie Delaquis, Bachelor of Science – Construction Project Management, Southern Alberta Institute of Technology
Sophie is in her 2nd year of her 4 year Bachelor's degree.
Born and raised in Winnipeg Manitoba, Sophie has known for a long time that she wanted to enter the construction industry. In her senior year of high school, she discovered SAIT and enrolled in the Architectural Technologies program in 2020 and graduated with Honors in 2022 with a 4.0 GPA. The program showed her the different opportunities in the field of construction which led her to Construction Project Management. While she is the only female in her classes at SAIT, through networking with a few key female role models, she understands being a woman in construction is an advantage that will aid in her success. Sophie has recently joined with the Canadian Construction Women and Manitoba Women in Construction Associations to become more involved in the promotion of women in the industry. She aspires in the future to start her own residential construction project management business and while doing this, plans to advocate for women's diversity within the construction industry. 
Dagmawit Habtom, Architectural Technology, George Brown College
Dagmawit is in her third year of studies at George Brown College.
Her passion for the field of architecture stems from her personal experiences growing up in Ethiopia. Walking around neighborhoods, she would analyze buildings and spaces design, style, and functionality, with the dream of one day owning a beautiful home for her mother. Dagmawit has a deep knowledge of industry software such as AutoCAD, Revit, Adobe Illustrator, Photoshop, Sketchup, InDesign, BIM 360, Lumion. Her involvement with Habitat for Humanity and the Building Innovation Awards have allowed her to contribute to the community and gain valuable experience in construction projects. Dagmawit hopes to contribute to the growth and advancement of women in construction and looks forward to being a part of the community.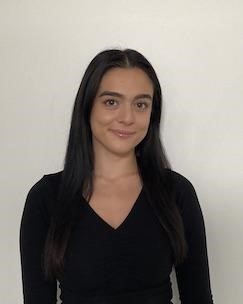 Chantal Shahmooradian, Master of Architecture, Toronto Metropolitan University
Chantal is about to enter her second year of her Master's degree.
Since obtaining her Bachelor's degree, she has been involved in numerous projects of various scales while working at Studio VMA, including a research proposal on the benefits of mass timber schools. Chantal has also contributed to the Canadian Wood Council Guide to Mid Rise Construction, which showcases how mid-rise wood construction can meet code standards while encouraging innovative and environmentally conscious design decisions. The research and contributions Chantal was able to make reinforced her interest to go back to school to pursue a Master of Architecture degree, which provides her with the opportunity to advance her career, expand her knowledge, and contribute to research and initiatives that improve the architecture and construction industry in the face of unprecedented challenges of today.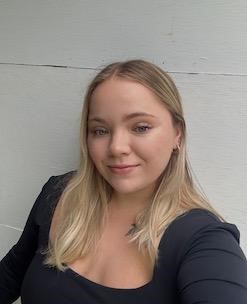 Kennady Remillard, B. Tech, Construction Management Degree, Red River Polytechnic
From the moment Kennady thought about pursuing post-secondary education, construction has always been in the back of her mind. The diversity of family influence she has from superintendents to iron workers, and carpenters, has always made construction a conversation. Her initial dream of becoming a Project Manager in the industry has only continued to grow into a goal that she has guaranteed herself she will achieve. Her next goals after completing education will be to grow her certifications, aiming for Gold Seal in Project Management and PMP certifications. As an upcoming woman in construction management, Kennady has been seeking and growing all the right characteristics to succeed in this field. She has connected with influential women from the Manitoba Women in Construction Board, Winnipeg Construction Association, and many of her female professors. She is actively working towards true leadership and representation like her role models and will be a female leader in construction.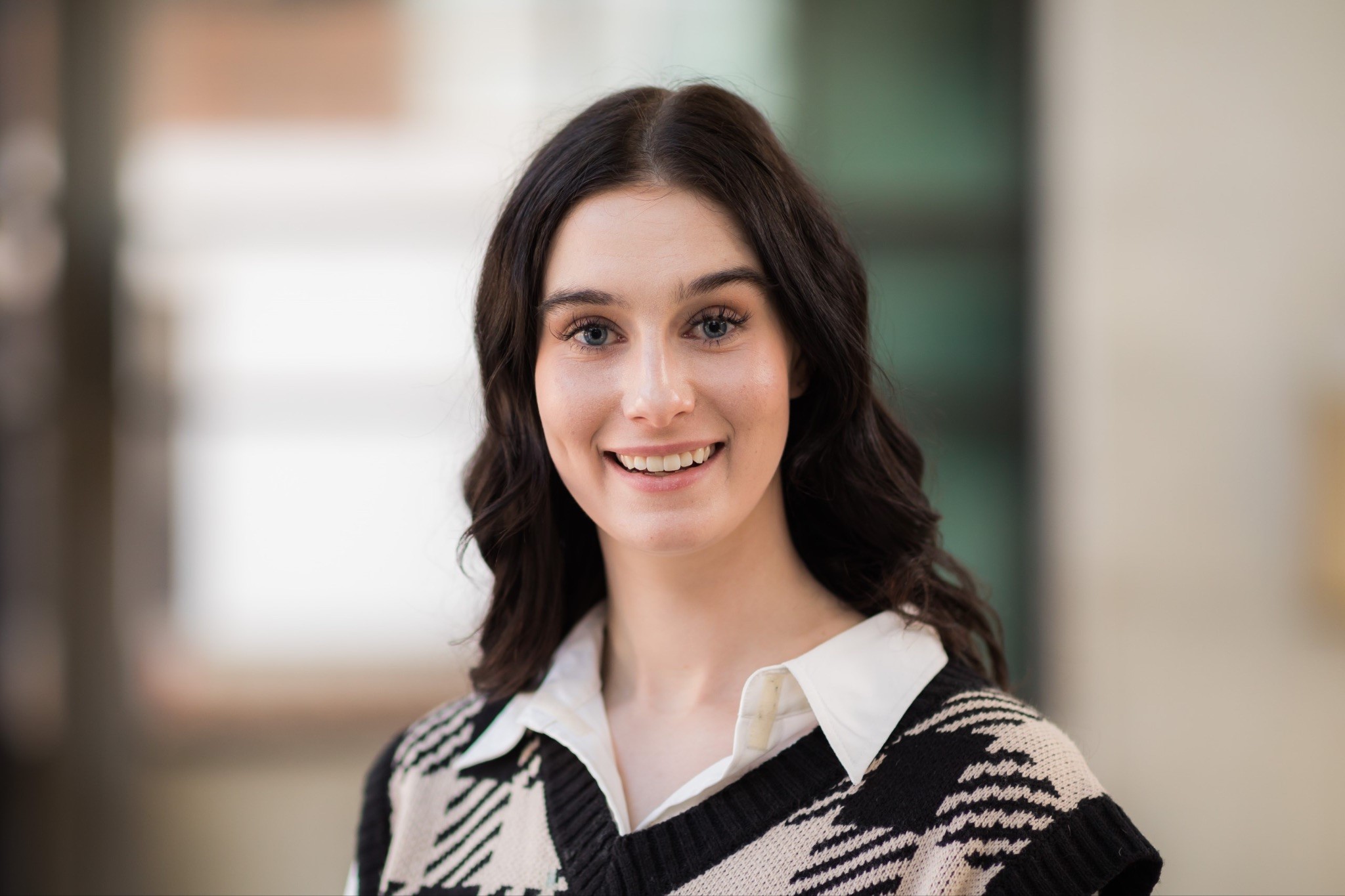 Avery Sheppard, Bachelor of Science in Civil Engineering, University of Alberta
Avery is currently in her final year of her Bachelor's degree in Civil Engineering.
As an aspiring Civil Engineer, Avery's career goal is to be part of creating safe, lasting infrastructure that involves creativity, state-of-the-art ingenuity and environmental practice. Her long-term aspiration is to work in project management and leadership within her home province of Alberta as well as on an international level. Following graduation, she has a long list of aspirations including seeking employment to fulfill the APEGA professional member requirements, obtaining her Master's Degree in business administration and PMP certification. Avery feels encouraging diversity in the industry promotes varying perspectives and experiences, which leads to the strongest problem-solving opportunities. As a female engineering co-op student, she is frequently one of only a handful of women on a job site but has found this as a source to persevere, be successful and empower other underrepresented groups to seek careers in the construction industry.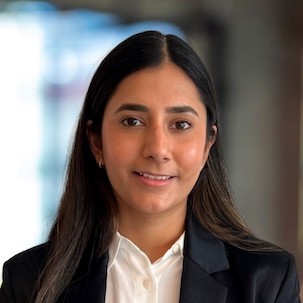 Kirandeep Kaur, Bachelor of Science – Construction Project Management, Southern Alberta Institute of Technology
Kirandeep is in her 2nd year of her 4 year Bachelor's Degree.
During her time at SAIT, she has been involved in a variety of activities. She is the President of the Student's Construction Association at SAIT where her main focus is women empowerment in construction, as well as safe and sustainable construction. She attended seminars by WoodWorks Alberta and secured second place in their "Tiny Mass Timbre House" competition in 2022. She also participated in Student Ted Talk where she spoke about new technology and innovations in construction. Kirandeep completed two co-op terms with PCL Constructors, first in Virtual Construction Services where she had the chance to learn about new technologies being used in construction and the second term as a Field Coordinator where she worked and gained knowledge from various trades, Project Managers and Superintendents.
2023 Cooper Equipment Rentals Bursary for Women in Construction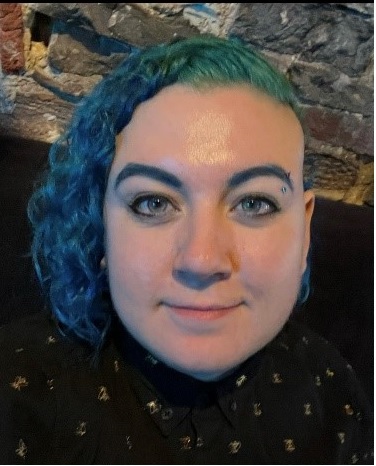 Shawntel Campbell, General Construction Carpentry Techniques, Algonquin College of Applied Arts & Technology
Shawntel has recently completed her Carpentry program at Algonquin College.
Shawntel intends on preparing to obtain her my Red Seal when the time approaches. One of her career aspirations is potentially starting her own business in the residential sector and hopes to pay it forward for the growth and success opportunities that the Carpentry Union Local 93 gave her. Shawntel notes the diversity and inclusion within the Carpentry Union Local 93 has been incredible and has met a few women who have been promoted into Foreman positions which has further amplified her desire to succeed in carpentry. In her current job at Northstar Access, she has been given some leadership opportunities and is proving her commitment to a successful career by requesting training in areas that will assist with her growth.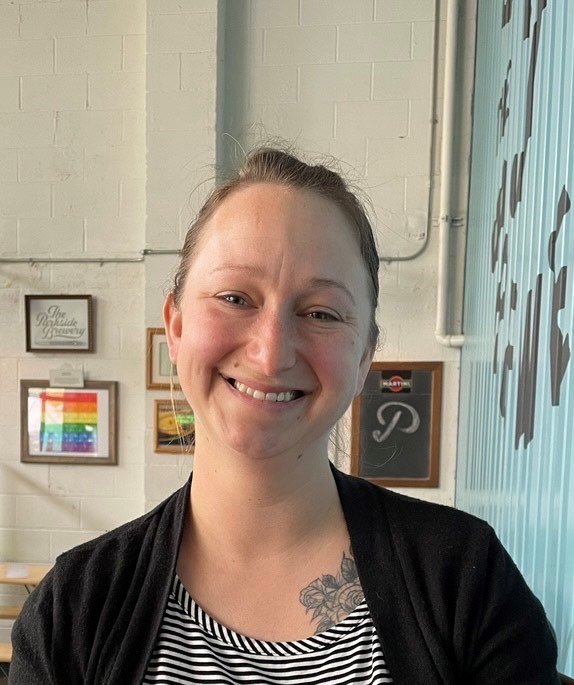 Robyn de Groot, Welding, Vancouver Island University
Robyn is currently in the middle of completing her welding certification.
Robyn is no stranger to construction as prior to her studies, she worked as a machinist for 3 years operating two CNC machines. She's also owned and renovated 3 homes on her own doing the majority of the work from tiling and building walls to door and window installation. On top of her studies, Robyn also volunteered for both Skills Canada and Mind over Metal earlier this year.  It's clear that Robyn has a love for the trades and is committed to a career in the construction industry.  Her professional goals align with the ideals that women should feel empowered in construction, and hopes to inspire and support future women on their journeys in any way she can.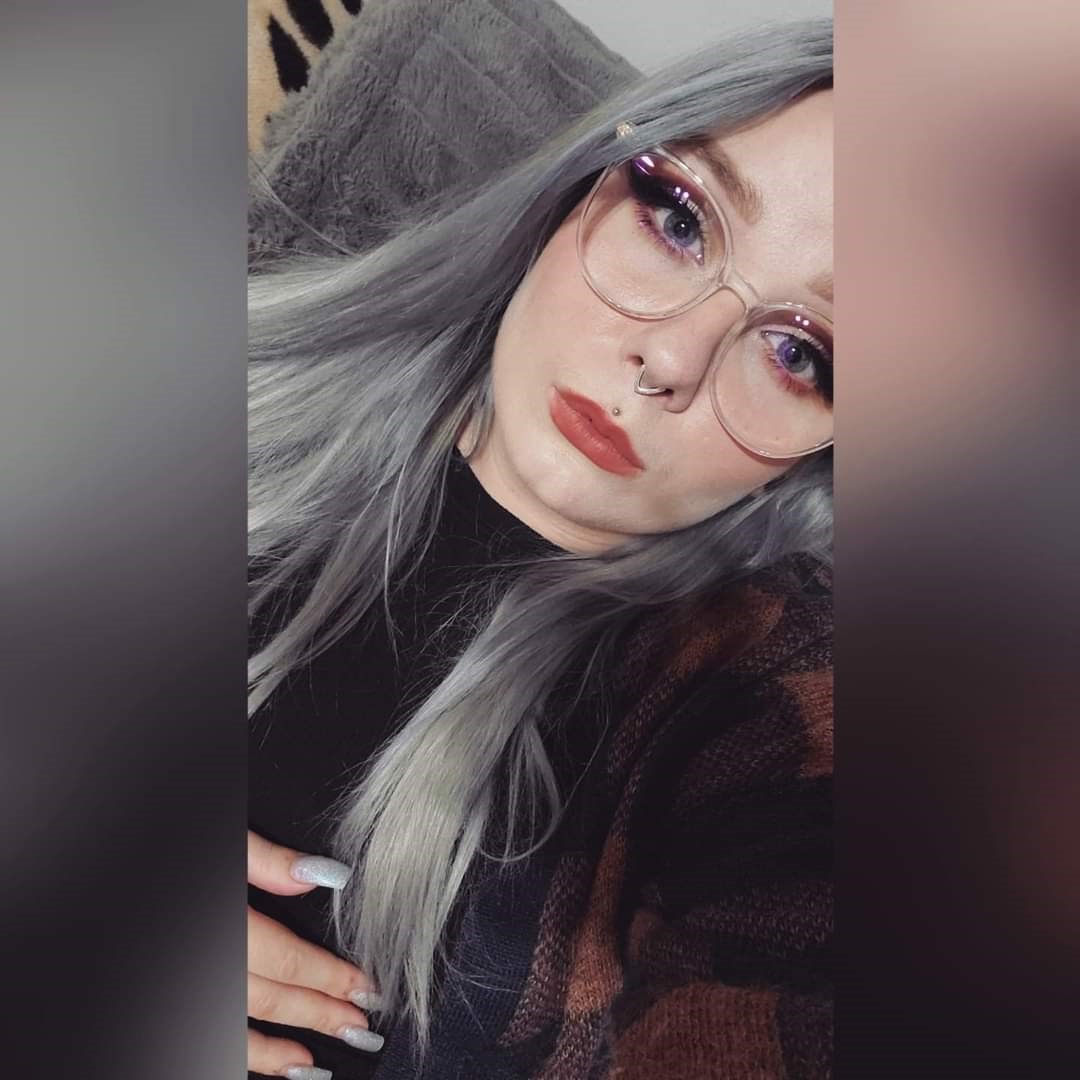 Valaria White, Electrical Techniques, Niagara College of Applied Arts & Technology
Valaria is currently studying to be an electrician at Niagara College.
Valaria is extremely passionate about her future career in the trades. When she graduated high school, she got a job as a forklift operator and worked her way up to crane operator. During this time, she found she really enjoyed working with her hands in a physically demanding environment. With the economy taking a turn for the worse, Valaria realized a career change was needed. She needed a recession proof, well-paying job where she could use her problem solving and hands on skills to excel at. That's when she enrolled in Niagara College's Electrical Techniques program, where she is currently thriving while also raising a 6-year-old. Valaria believes that more women should seek a career in the trades, especially a career as an electrician as construction jobs can be a very empowering and fulfilling career choice. She's excited to show her future tradesperson that women are just as capable at working in the trades as men.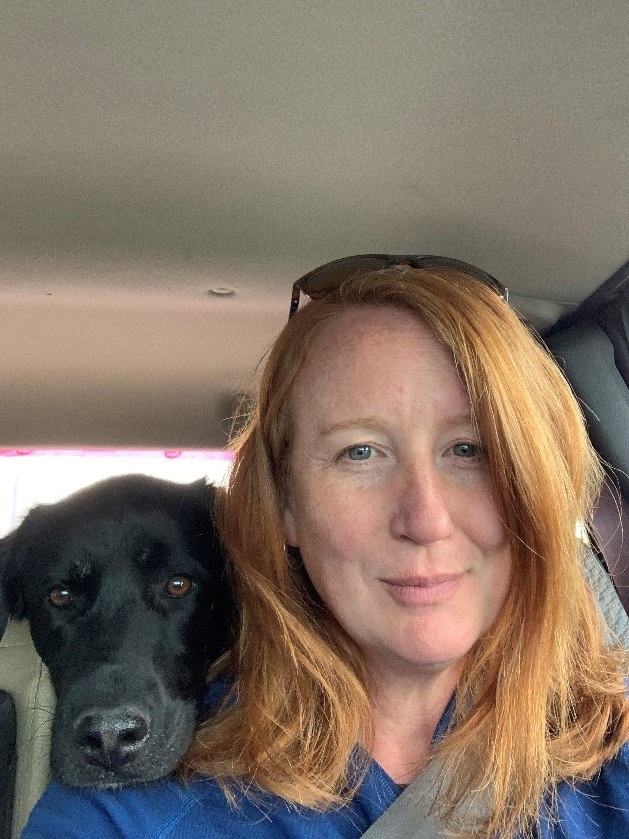 Rebecca World, Carpenter-Red Seal, Yukon University
Rebecca is currently completing her Red Seal Carpenter certification at Yukon University.
When Rebecca achieves her Red Seal Carpenter certification, she wants to support women and gender diverse homeowners complete thoughtful and well-built energy-efficiency related renovations. She wants to reduce barriers for women and gender diverse homeowners as they find it difficult to navigate contractor culture, data that is based on a Yukon-wide survey Rebecca wrote, distributed and analyzed during her work as a Consultant for Yukon Women in Trades and Technology. With women representing a very small percentage of the Yukon trades workforce, Rebecca wants to be a part of changing the non-inclusive and unsafe culture for women and gender diverse individuals. As a woman with a broadened skillset developed through previous education and training, she's well positioned to advocate, and creatively develop alternative approaches to support women and gender diverse homeowners.