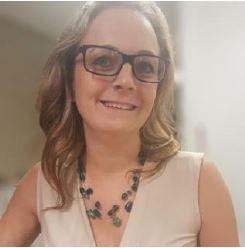 Secretary
Laura Krische
Construction Coordinator
City of Toronto – Parks Forestry & Recreation – Parks Development Capital Projects
With over fifteen years of experience beginning as a junior estimator for a site services and landscape contractor Laura worked for the private sector on many projects including large municipal parks and golf courses across Ontario.Laura was able to build on her skills when she undertook a Project Coordinator for Melloul-Blamey construction in Waterloo. Collaborating with project management, site supervisors, subcontractors and consultants; she was able to see projects from design to completion. At Melloul-Blamey Laura became very interested in construction safety, and aided in the creation of company policy and procedures.
Laura also gained valuable site experience working as a field engineer and assistant site supervisor for PCL Toronto. At PCL she worked with consultants and team members on the LEED program for the RBC Centre which achieved LEED Gold. As an assistant site supervisor, Laura delivered a 10MW solar farm project in Rigetown; with a strong contracting team.
At the City of Toronto Laura uses her organizational, site, project management and coordination experience for the pre-construction, construction and close out for public projects in Toronto parks and community centres. The Parks Development & Capital Projects (PFR) division has many exciting projects from neighbourhood parks to community centres. Laura is a LEED Green Associate designate, holds a certificate in horticulture as well as a Ministry of Labour Certified worker. She is the worker co-chair for the PDCP Joint Health and Safety committee.
Laura would love to be a part of the CAWIC Board of Director's to further encourage women in the construction industry. Her experience has been an extremely positive one – She is excited to share her knowledge, camaraderie, and experience with fellow woman in the industry as well as those who are thinking of joining the construction sector. Knowledge is power and the more we learn and share makes us that much stronger.
Contact: [email protected]