Construction has historically been a challenging industry for women to grow and succeed. In Ontario, just 8% of trades, transport and equipment operators are female. Quebec recently reported that just 3% of the construction workforce is female. Numbers are even lower in other provinces.
Yet, with the ongoing labour shortage, qualified workers are difficult to find. Last summer, construction firms were recruiting for more than 81,000 open positions. Although recruitment programs are targeting women, firms can't hire them fast enough to offset the labour shortage.
In addition, sexist attitudes deter many women from joining the sector. With inappropriate comments and unwanted touching rampant, not to mention wage disparity, many women who might consider the sector look elsewhere.
Construction firms looking to remain strong in the coming decades will need to create a gender-inclusive environment that offers equal opportunities for both men and women on the worksite. This inclusive culture will, in turn, aid the organization in successfully recruiting and retaining female workers.
5 Ways to Improve Gender Diversity in Construction
Many organizations don't even realize the ways they discourage women from joining the team. Start examining your workplace by focusing on these 5 tips:
Stock appropriate PPE.
Personal Protective Equipment (PPE) is not "one-size-fits-all." In many places, women wind up making do with improperly fitted work gloves and oversized hard hats because that is what is available.
Similarly, although PPE companies do offer products based on female anthropometric data, many companies delay ordering these sizes. The result is leftover PPE that may be damaged or defective.
In each of these cases, wearing inappropriate PPE not only compromises a woman's personal safety, but it can also impact her ability to perform her job effectively. Construction firms should contract with PPE vendors that offer a wide range of equipment for both men and women and ensure that PPE is in stock to fit the size and gender of workers on the site.
Update sanitation facilities.
Women in the construction industry often face issues with access to sanitary facilities on the job site. While more construction firms are offering improved toilet facilities or gender-designated portable toilets, the practice is not yet universal. Ontario is beginning to require female-only facilities on larger construction sites, and small- and medium-sized sites should take note.
In general, construction companies that want to attract and retain female workers should:
Provide separate restroom facilities for women.
Ensure the toilets' internal locking systems are adequate and functioning.
Install lighting in sanitary facility areas to protect workers during night hours.
Implement a frequent toilet cleaning and sanitation schedule.
Prioritize ergonomics.
Many construction workers develop musculoskeletal disorders (MSDs) and repetitive motion strains. Organizations are just beginning to address these issues through monitoring, body mechanics training, pre-shift exercises and early intervention, but they often fail to note that there are physiological differences between male and female workers.
In fact, women run a higher risk of MSDs than men do, simply because they use equipment that isn't designed for their bodies. That, combined with personal risk factors such as medical conditions, personal fitness and medications, can influence the likelihood of injury.
Construction companies can reduce these risks for all workers in a few ways, including adopting adjustable handles and other tools, introducing the inclusion of different safe lifting limits, and even changing equipment to accommodate a woman's lower centre of gravity.
Assess reproductive risks.
Although risks for reproductive health are, at times, relevant for everyone, women are especially susceptible. Construction firms must take care to post safety data sheets in a prominent location and encourage workers who are pregnant or planning to start a family to discuss these risks with their family doctors.
Pregnant women require special consideration. Proper PPE is essential to limit exposure to dust, lead or other chemicals. Of course, construction firms must also make accommodations for pregnant workers as necessary, and workers should feel comfortable to follow their doctor's guidelines without concern that it will affect their job.
Build a culture of safety and inclusiveness.
Maintaining a successful workforce requires a safe and inclusive culture in any industry. In the construction industry, with its history of sexism, this is perhaps even more important. One survey found that half of Canadian women experience harassment in the workplace, and it's commonly understood that the situation may be worse in male-dominated fields such as construction. 
A company culture should include training in safety and health, as well as raising awareness around harassment. Developing an open culture of communication between workers and managers is critical, as female employees need to feel comfortable reporting unwanted behaviours or concerns to their managers, and companies should maintain a policy for investigating such incidents.
Creating a stronger organization through diversity and inclusiveness
In an industry plagued by a labour shortage, no one can afford to alienate potential workers. Construction firms that build an inclusive organization will have the edge when it comes to recruitment and retention efforts. They will also discover that a diverse workforce fosters increased innovation, higher engagement and better decision-making skills. Senior leaders and managers must welcome women as well as men on the job site, demonstrating the company expectations to all other workers, both in the conference room and on the job site.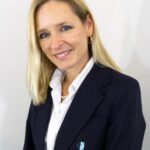 About the author
Danielle Fenn, BA, CAIB, CIP, is Senior Vice President in the construction practice for global Top 5 insurance brokerage Hub International.