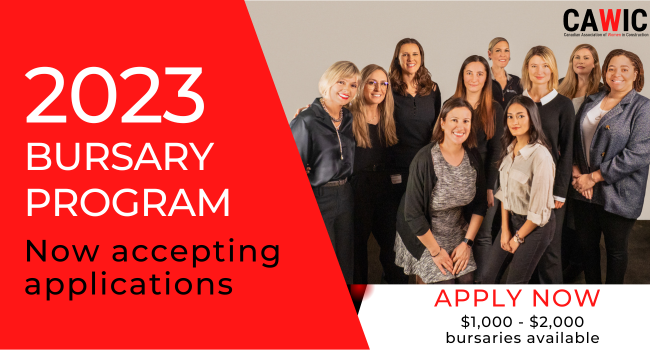 CAWIC is committed to promoting education and encouraging women to pursue careers in the construction industry by offering offers a variety of bursaries to skilled trades students across Canada.
The 2023 Bursary Program is now open, and students enrolled in construction-related programs may apply directly to CAWIC before June 30 for the term commencing in September 2023.
Upcoming Information Session
Join CAWIC on May 24 at 1:00 p.m. EDT. for an information session to learn more about the 2023 CAWIC Bursary Program. Click here to register for this free event.
Thank you to our Silver Sponsor, Cooper Equipment Rentals Limited, for partnering with us again in support of bursaries to be awarded.