Blog Provided By Danielle Fenn, Senior Vice President, Hub International –
In this volatile economy, construction firm owners and operators will need to think quickly and creatively in order to succeed. But there is opportunity to strengthen profitability, improve staffing and become more resilient by relying on strong risk management principles and insurance strategies.
Profitability
In many ways, 2023 will continue the trends from last year. Material shortages will continue. Prices will fluctuate and rise. Labour will be hard to come by. Yet the biggest threat comes from increasing inflation. Construction costs – both residential and non-residential – continue to rise, although more slowly than before. Interest rates have been rising as well, with the promised "pause" a temporary measure that may not continue.
With so much economic uncertainty, construction firms may find themselves with fewer projects or simply tighter margins. One way to stay afloat is through adoption of new materials and technologies. From modular builds to 3-D printed buildings, organizations will begin to embrace mass timber, carbon fibre and advanced concrete as never before, both to work around traditional materials shortages and to further sustainability initiatives. Digital transformation will lead to improved performance and optimized operations, although the increased technology will also lead to cyber vulnerability. Cyber insurance rates will likely remain elevated at 20% to 40% higher than last year.
Vitality
The labour shortage is another real concern. With three-quarters of Canadians professing that they would never pursue a career in the skilled trades and the remaining boomers set to retire in the coming years, finding qualified workers will remain a challenge for the foreseeable future. In fact, the industry has been actively recruiting for 77,000 positions in recent months.
Construction firms will have to take extra steps to attract those who are qualified to join their teams. Many will be focusing on worker safety in order to create a reputation as a good place to work, while others will be offering employee benefit programs to attract the best and the brightest. Some of these programs include dental and paramedical benefits, as well as paid leave and retirement programs. Still others are taking advantage of government programs, such as the federal Apprenticeship Service program, which provides financial support for those organizations that hire first-year Red Seal apprentices.
Resiliency
Recovering from a challenge is one of the hallmarks of a successful organization. After several years of rising insurance rates and lower capacity, the construction insurance market is finally stabilizing. However, policies come now with risk mitigation requirements, including water shutoffs, video surveillance and additional security provisions. With increased economic volatility comes greater risk for subcontractor default, so general contractors should take extra precautions when choosing partners.
Construction firms will also be focusing on mitigating exposures. From increased worker training to reduce accidents and injuries to investing in technology solutions, closing the gaps that allow for vulnerability is the best way to push through the challenges.
Technology
Technological innovation is coming, whether you're ready or not, so it's a good idea to keep an open mind. Some firms are relying on robots for repetitive jobs like wall building, while others are using drones to secure job sites. Many companies have adopted automation, wearables and additive manufacturing. 3-D printing of houses is expected to cut construction time in half and cost roughly 70% less than traditional construction.
At the same time, those construction firms entering the realm of digital solutions will need to take steps to protect themselves from cybercrime. The key will be in adopting an effective technology plan and protocols that include regular training and multi-factor authentication. Of course, cyber insurance will be necessary to cover the exposure as well.
Make a Plan
To protect your bottom line, support your workforce and build resiliency, every organization will need a solid risk strategy. Here are some things to consider:
Create a personalized benefits package for your team. Draw in the right workers with the benefits that will mean the most to them. Employees who have extra healthcare coverage and paid time off will be more likely to stick around because they feel cared for and supported.
Familiarize yourself with your risk profile. It's no longer enough to consider only your own risks. Pre-qualify your subcontractors and suppliers and ensure they are thinking about safety and risk management too. Consult with an expert to determine whether your partners are carrying enough insurance to protect everyone involved.
Set up a formalized training process. Workplace safety is a major challenge, but proper training not only reduces incidents but also improves retention through emphasizing the company's commitment to safety. Make expectations clear and achievable, and encourage everyone, from leaders to workers, to commit to maintaining a safe working environment.
Rely on your insurance broker. When you need an expert opinion about risk and insurance, a knowledgeable construction insurance broker is the right contact. Share any changes you've made in the business so there are no surprises at renewal time. Begin reviewing your needs at least 90 days ahead of time so your broker can identify all the options and help you select the right one for you.
Consider Cyber Insurance: if you have not purchased cyber insurance yet, take the time to educate yourself. We expect cyber hacks and cyber invasion to be a big threat in 2023.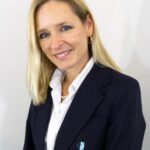 About the author
Danielle Fenn, BA, CAIB, CIP, is Senior Vice President in the construction practice for global Top 5 insurance brokerage Hub International.