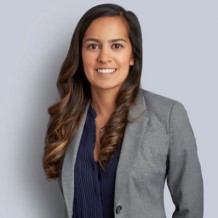 Director of Programming
Stephanie Garraway
Cassels Brock & Blackwell LLP, Senior Associate Lawyer
Stephanie Garraway is a senior associate lawyer with the national law firm, Cassels Brock & Blackwell LLP. She practices in Cassels' Construction & Infrastructure practice groups, advising clients on all aspects and stages of infrastructure development and construction projects, with a specific focus on the review, preparation, and negotiation of "front end" documents.
Stephanie has experience guiding clients of all levels of the construction pyramid on various forms of project delivery, procurement, and standard or bespoke forms of agreement ranging from stipulate price agreements, GMP, front end engineering and design, integrated project delivery, and EPCM and EPC, and consultant agreements.
Her project "portfolio" includes working with public institutions such as post-secondary institutions, municipalities, and government or quasi-government agencies across Canada, as well as assisting with projects across the world, including the development of mines in Brazil and Africa.
Outside of her practice, Stephanie enjoys binge watching Netflix shows, practicing to join Gordon Ramsay's "Hell's Kitchen," globetrotting to warm and exotic places, and golfing.
Contact: [email protected]